What keeps you up at night?
Manufacturing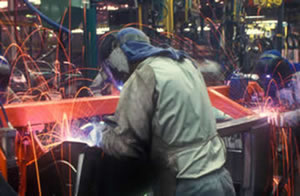 Who We Serve
In the past decade, manufacturing companies have become increasingly more sophisticated with their people, process, and technology capabilities. But what is next? How do you keep moving up the curve? Believe it or not, no matter how good you think your operations are, there is someone, somewhere, that is better, faster, or providing more cost-effective products and services. Disruptive technologies can threaten many companies that currently have strong holds on their markets. The keys to harnessing the agility and speed to keep up with globalization are information, structure, and focused energy.
We work with all manufacturing industries to help them remain competitive.
Organizations we work with:
- Consumer product manufacturing
- Industrial manufacturing
- Oil refineries
- Mining operations
- Pharmaceutical manufacturers
- Medical device manufacturers
Contact us
+1.317.423.9022
Email us